I am sharing a blessing today that I wrote in my journal during a retreat last July, while sitting in front of Hope Monument at the Oblate Renewal Center in San Antonio. I will let this image be for you what you need it to be, and I will leave you with this blessing that blessed me that day, word for word as it came to me. May it bless you, as well.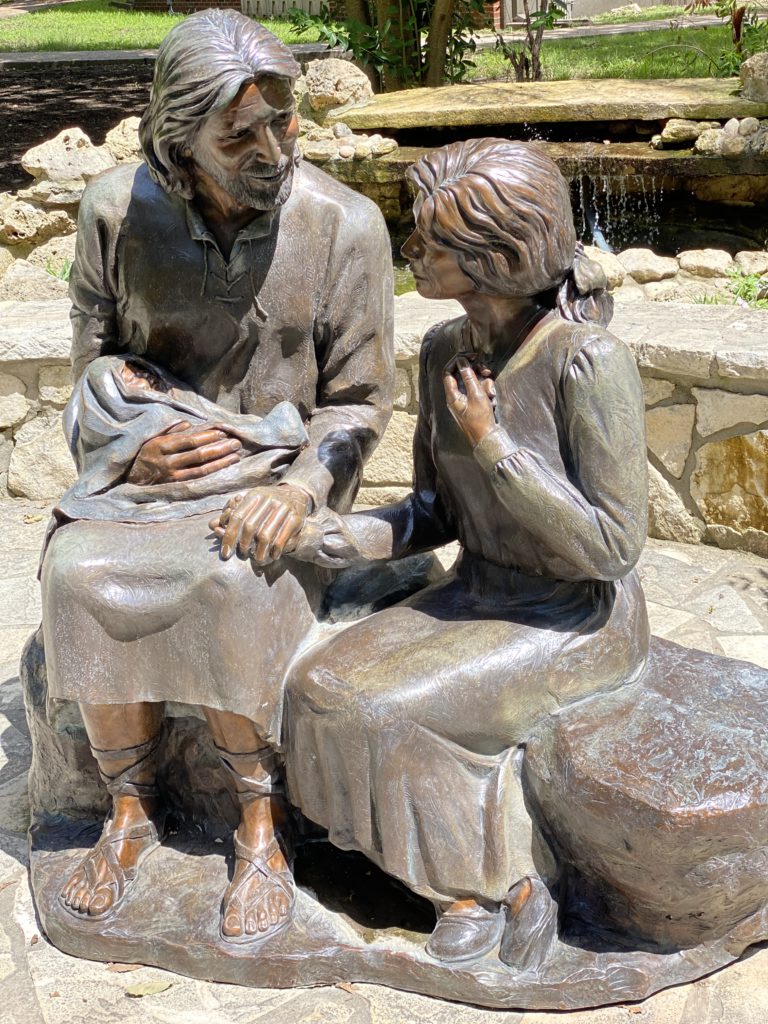 May you remember that
it is the way of things
that new life comes
springing up from the emptiness
where something once was.
For there cannot be new life
without death, loss, grief, sorrow…
there must be an ending for
there to be a beginning.
A period at the end of a sentence,
a space, a breath, before
a new sentence, paragraph, or page.
And in that space, that breath,
where it feels like there is nothing,
there is always God, Spirit, grace.
Because God is in all, through all.
Even when we forget to look for God
in the ending
or acknowledge God
in the beginning,
God dwells in it all.
Weeks or months or years from the day
when an end became a beginning,
we may look back and give thanks
with a tender heart
for the new life that was birthed from death,
for the gifts that came,
even as we grieve and remember.
And may God be in it all.