This post is one in a series of reflections in response to the spiritual practices in Beth A. Richardson's book Walking in the Wilderness: Seeking God During Lent.
Last week, the spiritual practice Beth A. Richardson invited us into was Trust. Admittedly, I had not put "trust" in the category of spiritual practice before. But I certainly practice trust in my spiritual life, even though I had not reflected on it in those terms, or practiced it intentionally. Trust was just something I did when I did it, or recognized when I wasn't doing it.
Beth A. Richardson writes: "As followers of Christ, we commit our care and keeping to the Holy One, the Creator of all things. And trust becomes a spiritual practice." She goes on to quote Daniel Wolpert, who says: "A prayer practice is just that: practice. It is taking time to learn how to listen for God. It is taking time to see the hand of God at work in our lives." In my experience, this is true of all spiritual practices, which are all a form of prayer.
This week, we were invited to practice trust by doing a "Trust Inventory" (Walking in the Wilderness, p. 72). When I completed the inventory, I found it helpful because I had never named my fears and how they are getting in the way of my love of God, neighbor, or myself in such an intentional way before. I found it helpful to name them, reflect on them in those terms, and offer them to God. But soon after completing the inventory, I realized my list of fears was incomplete. It wasn't that I had not named things I feared. I had. But as I moved through the day and the rest of the week, other fears began to surface. Not new fears; rather, fears I had not yet named as "fear." But whether I called them "fear" or not, they were still present.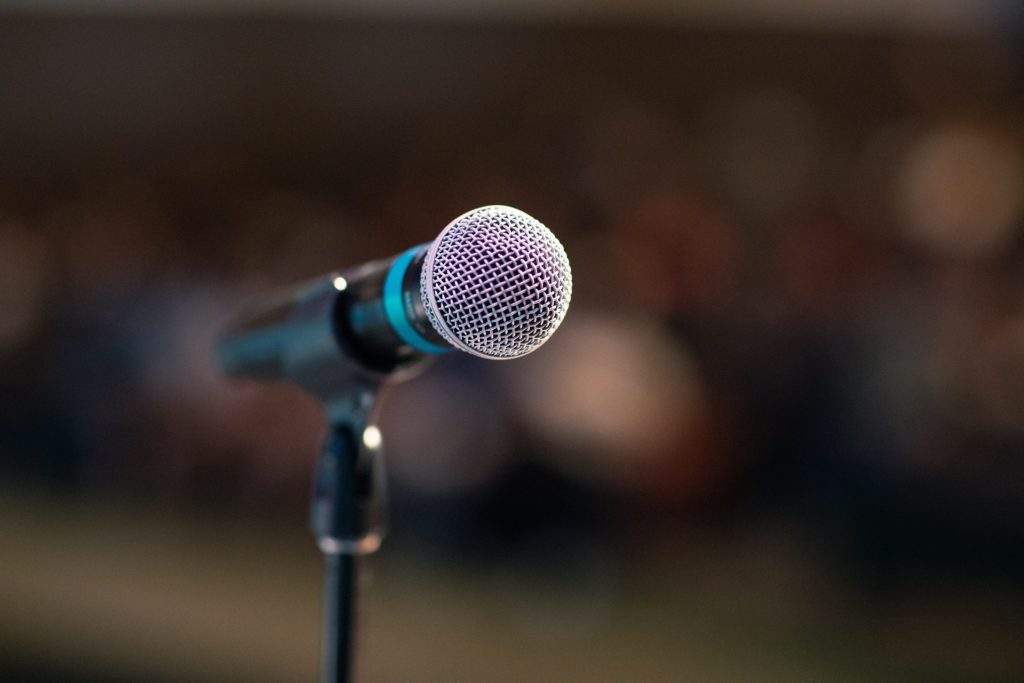 Here's an example: as I began to work on my sermon on Monday morning, I was overcome by a feeling of inadequacy. I began to question whether I could write and preach this sermon. Let me be clear: there is a certain amount of fear associated with the task of preaching that is healthy, and that for me, keeps me humble in my process of interpreting scripture and developing a sermon. But I experience another layer of fear related to public speaking. Often, I wish I could write the sermon and let someone else preach it. In fact, my preference for avoiding public speaking was a barrier to accepting my call into ministry for a time. Like Moses and others in scripture, I said to God "but I cannot speak well!" And as God provided for others, God provided for me – not by giving me someone else to speak for me, as God provided Moses with his brother Aaron (Exodus 4:10-17) – but by reminding me that while I may not be a gifted speaker, I am a gifted writer, and writing is a tool for public speaking. And so I leverage my gift for writing, and I practice, and I am able to preach.
And yet, every time I am scheduled to preach, I am afraid. I had not called it "fear" prior to last week. I have named it many other things: lack of natural ability, anxiety, Imposter Syndrome. And while none of that is inaccurate, fear is at the root of my struggle with public speaking. Fear that I won't be up to the task, or that even if I am able to interpret the scripture well enough to write a decent sermon, my poor delivery will get in the way of others receiving it. This happens every single time I prepare to preach. It is part of my process. And, I'm aware that every single time I write a sermon, the Spirit guides my interpretation of scripture and gives me the words. Every single time, when I show up and do my part, God shows up and does God's part. And that includes guiding me through the preaching of the words I have written on the page, which is the most terrifying piece. Even though I am afraid, my experience of God showing up and guiding me each and every time enables me to do it, and to do it again, and to do it again. While I don't preach weekly, even moving through this process every few months is a helpful spiritual practice for me, an exercise in practicing trust in the Holy One.
While the Trust Inventory may have been the prescribed practice this week, writing and preaching my sermon was my practice, my exercise in once again moving through the process from fear to trusting God to do what God always does, because God is faithful.